Hi, I'm Elías Jabbe, founder of global communications and market entry consultancy 213 Communications, LLC and its online learning SaaS product suite: the Californian Creativity Course for Online Storytelling and Language Learning.

After 15 years of award-winning Mass Communications experience, I am now teaching a new course. It is based on my experiences in Los Angeles, Paris, Dubai and several African countries as the creator of proven revenue-driving marketing communications content strategies for executive clients and high-growth teams. This course is also inspired by what I learned about storytelling and futuristic digital platforms as a student taught by New York Times editors and MIT Media Lab professors.

Welcome to the #CaliCreativity Course for Online Storytelling: CaliCreativityCourse.co.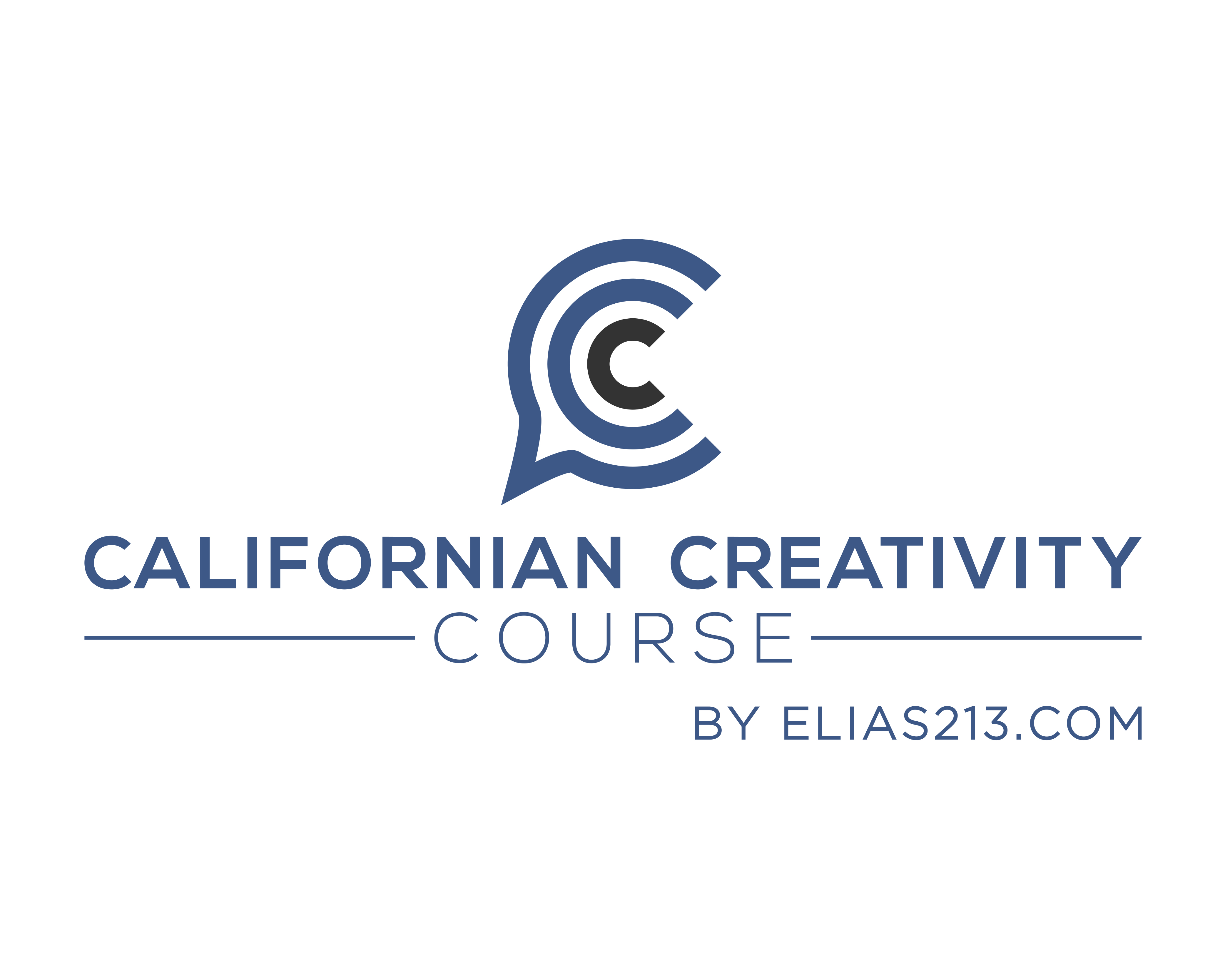 I built this course as a sequel to my previous educational series because I want to help you grow your revenue and reach during the digital decade ahead, at a time when Covid-19 has forced everyone to adopt digital transformation. The key is to start somewhere: finding a good format to express yourself in.

This #CaliCreativity Course for Online Storytelling is part of my #StartSomewhere series based on what I learned from taking my career from Los Angeles to Paris and Dubai by giving permission to myself, finding clients overseas as an independent consultant and helping many who were part of my international journey and Californian community grow their revenue and reach in my roles as a ghostwriter and community builder.

Now, it's your turn to benefit.

CaliCreativityCourse.co teaches:
How to write content people share in all formats (Web Writing & Magazine Moments)
How to tell your story through impactful audio formats (Podcast Production)
How to learn a language faster with digital strategies (LA Language Learning Lessons)
How to use new technologies like AI to find your target audience (Real-time Research)
How to strategically distribute your content to your target audience (Digital Distribution)

The modules in this #CaliCreativity Course suite can be taken together or individually and they are designed to simplify even the most technical aspects of storytelling and learning languages in the digital age.


Learn more by reading the Californian Creativity origin story below, enroll for my waiting list at CaliCreativityCourse.co, or send your questions via [email protected] or Elias213.com/#contact with #WebWriting, #MagazineMoments, #PodcastProduction, #LAlanguagelearning, #RealtimeResearch or #DigitalDistribution mentioned in your inquiry.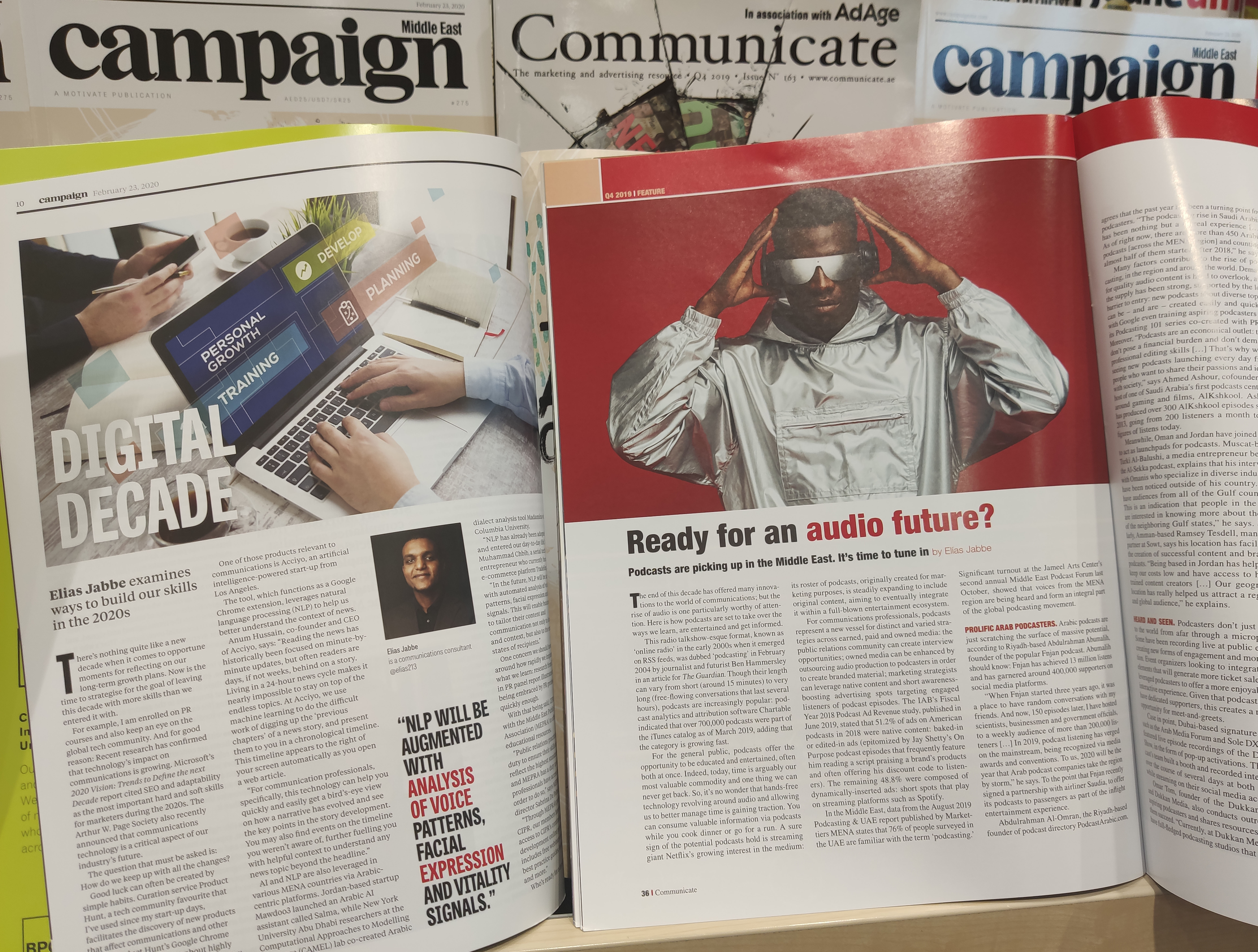 ---
The Californian Creativity Course origin story: from Hollywood to Silicon Valley

My series of digital transformation-themed Online Storytelling courses since 2012 have been largely inspired by a combination of what I learned from two important communities at home in California that both helped me discover creativity.

The Online aspect is inspired by engineers and futurists I worked with and was mentored by in Northern California's Silicon Valley, including leaders at Apple, Adobe, Autodesk and Netflix.

The Storytelling aspect is inspired by Southern California's writers and Hollywood filmmakers I collaborated with for many projects in Los Angeles, including award-winning novelists and actors I featured in an award-winning documentary I co-directed in 2013.

My Californian Creativity courses have received many excellent reviews after I delivered them to hundreds of entrepreneurs and executives in English and French in six countries on four continents and via various webinars in both languages, along with my written guides that reached Page 1 of Google.
The modules in this new online #CaliCreativity Course are based on my experiences:




as an award-winning journalist writing nearly 400 articles telling the stories of over 2,000 people in articles printed while I was based on 3 continents and published online across 4 continents


as a traveler in 21 countries (Europe, Middle East, Africa, Asia, Latin America) learning to speak 5 languages and teaching English to global executives and students in Paris


as a creative leader at two of the world's top four marketing agency networks (Publicis - Leo Burnett, WPP - JWT), writing scripts for videos, radio and outdoors advertising


as an editor-in-chief partnering with founders of Y Combinator-backed Californian startups and leading technology companies in Paris, writing my Californian Creativity Marketing guides featured on Page 1 of Google and shared on social media globally


as a strategist for Californian clients (YouTube) and trusted ghostwriter of speeches and revenue-growing thought leadership content for executives (print and online)
as the marketing strategist, co-producer, scriptwriter and booking manager for one of the world's first trilingual podcasts in 2018, after my experiences as an audio engineering consultant and producer from 2004-2008 and trusted editorial partner of the world's leading audio publishing companies and Grammy-nominated creators from 2007-2008


as an early (pre-IPO) member of one of the world's leading e-learning SaaS (Software as a Service) companies serving global Fortune 100 and nonprofit clients (Cornerstone OnDemand)


as a board member of nonprofit organizations and social enterprises, creating go-to-market strategies in the USA for foreign French-speaking teams and growing revenue from zero to four figures without a marketing budget

You already know what your expertise is: you just need to learn how to express it creatively to your target audiences using a variety of platforms during the digital decade ahead.

With your new storytelling skills gained through the Californian Creativity Course, you will.
Sign up for the #CaliCreativity Course waiting list at CaliCreativityCourse.co.

Thanks and see you in the course,
Elías Jabbe
[email protected]
Twitter.com/Elias213